WYNAJEM POWIERZCHNI EVENTOWEJ
Organizacja imprez w przestrzeniach PKiN
Events Department
Phone:
22 656 7727
or
22 656 6141
Office:
tel. 22 656 7723
tel. 22 656 7780
tel. 22 656 6345
tel. 22 656 7734
tel. 22 656 6189
Halls and rooms
Mickiewicz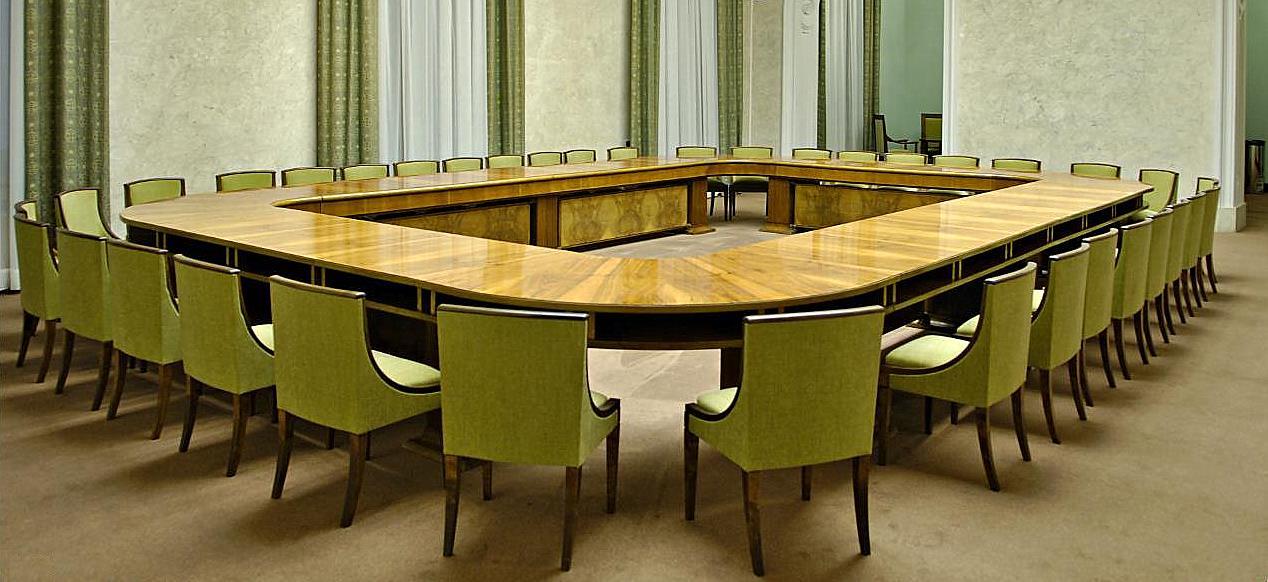 Mickiewicz Hall, as it was primarily thought by the designer, would provide an excellent representative and reception back-up room to the Congress Hall. Nowadays it makes a perfect place for organization of concurrent events to those taking place at the Congress Hall and those being independently held there.
You can enter Mickiewicz Hall either through the Congress Hall or Exhibition and Exposition Hall Complex (i.e. directly from "Tierieszkowa" Hall and "Kopernik" Hall). Independent entrance from the roofed internal yard of the Palace can also show you there.
One of the Mickiewicz Hall facilities includes a round table which may seat up to 80 people on comfortable and characteristic armchairs, the number of which can be expanded by from ten to twenty similar in style chairs.
Besides the Hall has two small furnished lounges which enable innermost meetings (for up to 10 people ) facilitated by access to the kitchen and restrooms.